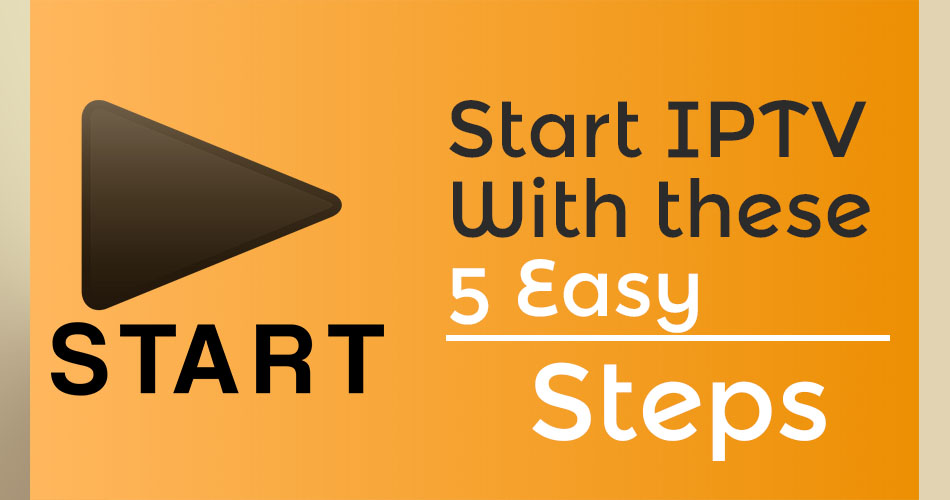 Get started with IPTV in 5 easy steps – a beginners guide
When it comes to IPTV, many beginners tend to get confused, especially about the hardware and then the software component needed to get started with IPTV.
We have put together this simple guide on how to get started with IPTV in five easy steps. IPTV is a simple plug and play internet tv and does not require technical know-how as cable or satellite tv to get started.
You could get started with IPTV right now and be true with the setup in less than 5-10 minutes if you already have your hardware in place. If you don't already, you can easily find the components you need to buy to set up your IPTV in this post.
Things you will need to start your IPTV:
An android tv box/smart tv
An IPTV app
An IPTV subscription
That's all.
Once you have the above three items, you can easily configure your tv to stream live tv shows, movies, sports, and numerous other content.
Buy an Android TV Box.
The first thing you will need when setting up IPTV is the android tv box. The android tv box performs almost the same function as your cable or satellite tv box, and it is the nucleus of any IPTV setup.
The android tv has the hardware that will decode and play media on your tv once connected to it. It can stream live content from the internet so long as it is connected to a wireless or ethernet cable.
This type of box turns your normal led tv to a smart tv and gives the full functionality of smart tv entertainment once it is connected to your tv.
There are countless android tv boxes out there in the market. Not all, however, are good. Some are very slow and may not offer you the best performance or picture quality, while others are pricey with loads of features you may not need.
You may want to keep your searchlight within a few popular choices like the amazon firestick, mag box, Roku streaming stick, Nvidia shield, or the SkyStream. If you are a pro gamer who will love to play a little game on your device while enjoying IPTV, then a high-end device like the Nvidia Shield, which in most cases was designed for gamers, might be a perfect choice for you.
Devices like the amazon firestick and the Roku stick are designed to hide behind your tv. Likewise, they are small and more like a flash drive. This is perfect for those who frequently move around and would like to take their tv with them.
If you already have a smart tv, you do not need to buy an android tv box to enjoy IPTV. You can connect it to your Wi-Fi or ethernet cable, and you will be ready for the next step.
Install an IPTV app on your device
Just as your smartphone or laptop needs a media player to play media such as videos and music, your android tv box or smart tv will need an IPTV app to synchronize and play your IPTV channels.
All android tv boxes come with the google play store app, which allows you to find and install apps customized for these devices. You can also sideload other apps such as Kodi, which may not be available on some devices just as you can sideload them on your android smartphone.
Some of the best IPTV apps you should consider choosing from are: IPTV player, TiviMate IPTV player, Kodi, IPTV Smarters Pro, Simple IPTV player, etc.
Purchase an IPTV subscription plan
After installing your IPTV app on your device, you will need to purchase an IPTV subscription plan from a reliable IPTV provider.
The truth is, there are hundreds of IPTV providers out there, and not many of these services are up to par. You may want to carry out due diligence when you are purchasing an IPTV plan from any provider. Some providers may be offering instable services, which can get you in trouble. For most, the channels often have poor picture quality with intermittent disconnection, causing you frustration when watching any show.
We offer some of the best IPTV services at the most affordable price. All channels are FHD and HD quality, and our IPTV service is very stable with anonymous payment options like bitcoin and Litecoin. Feel free to check out our service page for more information and offers.
Connect your IPTV subscription to your android box
When you purchase a subscription plan from any IPTV provider, you will be given an m3u link or an IPTV file. This link or file will help you to connect your tv to your IPTV subscription. We give all our users their IPTV subscription link immediately after making payments for any of our IPTV plans.
Once you get your IPTV link, launch the IPTV app you downloaded earlier and then click on the add button to add your m3u link or playlist file. Once you add it, your device will load all available channels and videos.
Get a VPN (optional)
A VPN helps you to remain anonymous online. This way, your privacy is secured, and your internet service provider will not be able to look into the sites you visit or the contents you are consuming.
It is often recommended. Apart from protecting your privacy from prying eyes, a VPN can help prevent your internet service provider from throttling your internet speed. This, in turn, will help you stream your content without any restrictions. There are several VPN apps in the play store.