How to setup IPTV with MyTVOnline 2
On your device open this integrated application: MyTVOnline 2.
On your remote control press the Menu button. It will popup screen from left. Go to Connections.
In the next screen choose Add portal. It will show the screen bellow: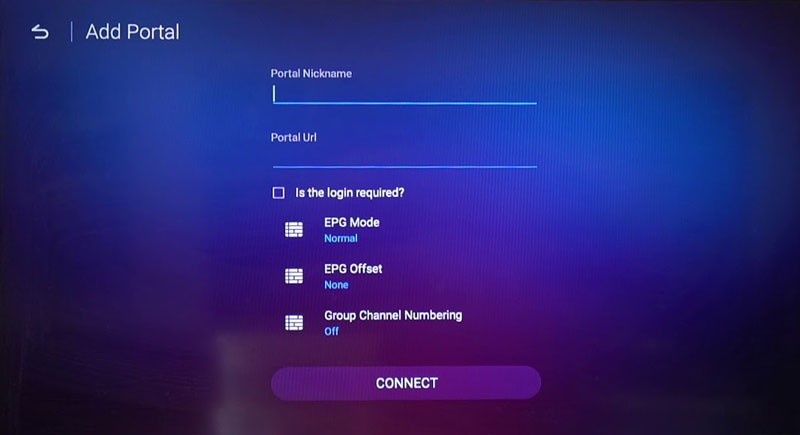 Now check the email of the purchased package that you received from us. It will have m3u that will look like this:
http://yeahiptv.vip/get.php?username=123456&password=56789&type=m3u_plus&output=ts
Take a look of these parts: 123456 and 56789. In this example 123456 is the username and 56789 is the password. In your case they will be different and you should put them in MyTVOnline 2 screen.
Portal Nickname - you can write anything you want. For example write YeahIPTV.
Portal URL: http://yeahiptv.vip
Select the checkbox Login required. It will display additional fields: User ID and Password.
In User ID put the username of your m3u.
In Password put the password of your m3u.
Scroll down and choose Connect.
In couple of seconds the portal will load and you should see all the available channels.
You can check the official video how to setup very easy. Use the 2 method in the video that starts from 0:35.
Back