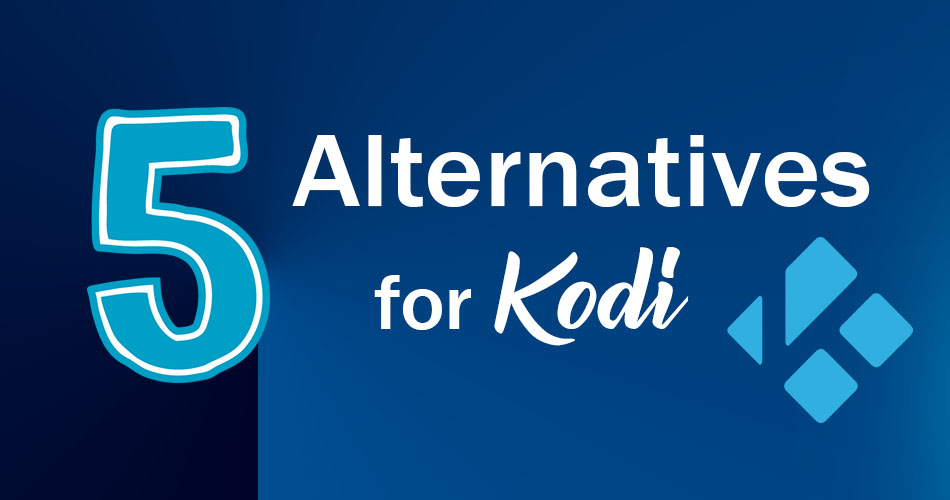 Better than Kodi: Top 5 Kodi alternatives for IPTV streaming
Kodi is an incredible media player that offers a ton of features and a wide addon library and repositories. When it comes to versatility and functionality, there are just a few tools out there that can compare to Kodi.
Kodi, however, is not the most user-friendly media tool out there in the market. True – the application is a very powerful media tool but its many features and capabilities require a bit of a learning curve and not every user will be patient enough to sit for a Kodi 101 class just to learn how to use it.
Thankfully, Kodi is not the only media tool out there. There are many others in the market which are not only good but compared to Kodi are far easier to use. likewise, if you will not have the time to learn how to use Kodi properly, you might want to consider opting for one of these Kodi alternatives. It is often even recommended that users make use of one of these applications alongside Kodi in their home theatre for easier control.
Best Kodi alternatives
Plex
Plex is one of the most popular Kodi alternatives out there. The strength of plex lies in its ability to create a server-client hub when it is connected to any network. When you install Plex on your device and grants it the necessary permission, plex will instantly a server on your device, and all contents on the network from the other devices can be accessed from the central device and all the other client devices.
The setup process is very simple – all you have to do is to decide the device on your local network which you want to become the server and plex will take over from there. Plex like Kodi comes with a lot of addons for further customization. Plex is available for Android, IOS, smart TVs, android boxes, etc.
Stremio
Stremio is a lot like Kodi but the easier version of the two and as such does not require any learning curve to master.
Like Kodi, Stremio comes with several add-ons to help users customize the media player. Unlike Kodi, however, Stremio add-ons are only available within the media player and are often tied to your account. You do not need to install the addons manually and when you install an addon on any of your devices, the addon will be added to all devices that are tied to the account.
The number of addons in Stremio, however, is severely limiting compared to the hundreds of addons available for Kodi. There are also no skins or themes for Stremio. The beauty of Stremio lies in its simplicity and ease of use.
Emby
Emby is one of those Kodi alternatives you might find yourself using again and again. Like Plex, Emby comes with the server-client design which allows you to set up a server device and stream content from the device whenever and wherever you want when both are connected to the internet.
Emby and the many other apps listed in this article do not provide any content but can connect to the internet to fetch content from the links you provide. Emby can help fetch album covers and synchronize content with your mobile device.
Media portal
The media portal is a relatively new tool in the market and not yet very popular among users. The tool, however, is very easy to use and while it may not offer powerful features like Kodi or Plex, it is a very simple tool and one most IPTV users will enjoy especially if all you are looking for is a tool to help fetch your content and give you a little less to worry about in terms of settings and addon libraries.
Universal Media Server
If you are looking for a more versatile cross-platform player like Kodi, you should consider giving UMS a try. This media player is a powerful tool that can help you organize your media all in one place and access them from different platforms as often as you wish.
The player can also connect to the internet and help you stream content from your home whenever you wish.
The truth is Kodi is one of the best media player tools out there. It is cross-platform with hundreds of skins and addons for customization. very few tools can boast of this and fewer still can compare to Kodi. But Kodi can be incredibly difficult to squeeze. Likewise, if you still want the juice of Kodi without putting in all the work that is needed then you should consider giving these Kodi alternatives a try.