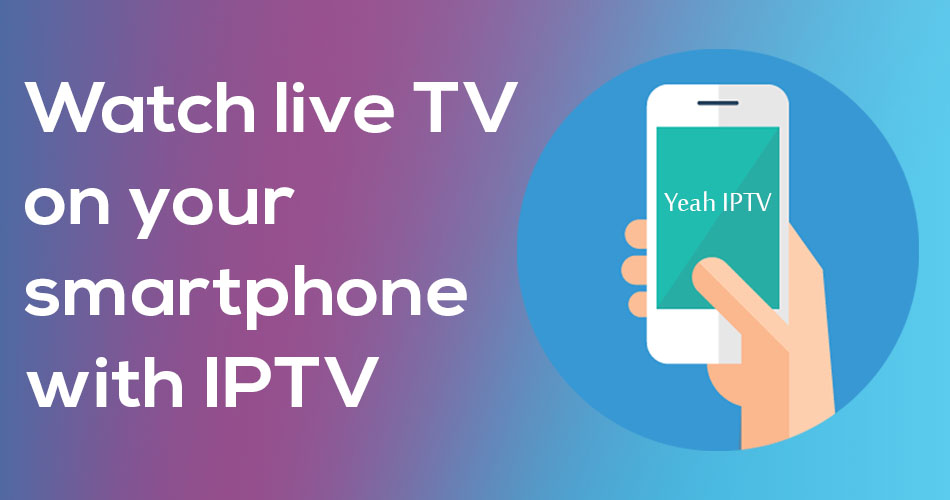 How to watch live TV on your smartphone with IPTV
One of the most significant upsides of IPTV is its versatility. It can be integrated into almost any screen device, and programs can be accessed from virtually any part of the world with a good internet connection.
This seamless ability to be integrated into almost any device with a screen coupled cable cutting has put IPTV in the race against cable and satellite TV – and it seems to be catching up fast as most owners today are already ditching the formers for IPTV.
You can also access IPTV on your smartphone, be it an android based device or an iPhone. There are several apps in both stores, allowing you to upload your IPTV files to access your channels or add your m3u links.
There are several such apps, you don't even need a TV box or a smart TV to access IPTV. You can get started right now with your smartphone and access unlimited channels, live tv shows, tv-series, and VODs whenever and wherever you want.
How to watch live TV on your smartphone with IPTV
To watch live tv on your smartphone with IPTV is very easy. All you will need is your smartphone, which you probably already have, a good internet connection, an IPTV app, and a good IPTV subscription from a reliable provider.
When it comes to getting IPTV subscriptions, many users tend to go with a free option. This is often not the best option for you. For one, free IPTV subscription like most free things offers very little value. Most of the channels are of poor quality.
Free IPTV subscription will not only waste your internet bandwidth and time with poor services and intermittent buffering but can be dangerous in the long run for you if you get caught watching pirated content on those networks.
As well, you should always endeavor to get a good IPTV subscription from a reliable IPTV provider so that you will be assured of high quality and entertaining content, but you will also be on the right side of the law.
IPTV subscriptions are very affordable and often start at €12. You will get hundreds of Full HD and HD channels with premium videos, live tv shows, and tv series at this price.
Getting your IPTV app
After getting an IPTV subscription from your provider, you will need to install an IPTV app on your smartphone. The IPTV app will act as your media player and load all the channels to play them whenever you want.
There are several IPTV apps in Google Play store for android users. Some of these are paid with free trial periods, while others are free with ads to support the developers. If you do not want ads, then you probably should consider going for a paid app.
Some of the most popular IPTV apps in the play store are IPTV, IPTV Smarters Pro, GSE Smart IPTV, Simple IPTV Player, IPTV player, and cast, etc.
iPhone users might want to search the apple store for IPTV players like those with the same name as the android players as most of the best android players have counterparts developed by the same makers in the apple store.
Configuring your app for IPTV streaming
IPTV app configuration is often very straightforward. Most apps come with a '+' symbol or an add button in the main interface. Click on the symbol and then choose to upload your IPTV subscription file or add an m3u link. The app will automatically refresh and load your channels within a few seconds, and you can click on any of the channels or videos to watch.