How to setup IPTV on PC and MAC
Download the VLC player from here.
Open VLC Player.
Go to Media -> Open Network stream (on PC) or File -> Open Network... (on MAC).
Paste your m3u URL that we sent to you on email and press play.
Notice: VLC loads very slow the full playlist and it's unstable. You should contact us and we will remove the VOD, so you can watch Live TV without issues.
When it loads the streams, it will show one error. That's because our first stream is not actually a channel, but Channel group name. You can just ignore that by chosing Close.
To open the playlist and search for a channel press Ctrl+l (if you're on Windows) or Cmd+Alt+p (if you're on Mac).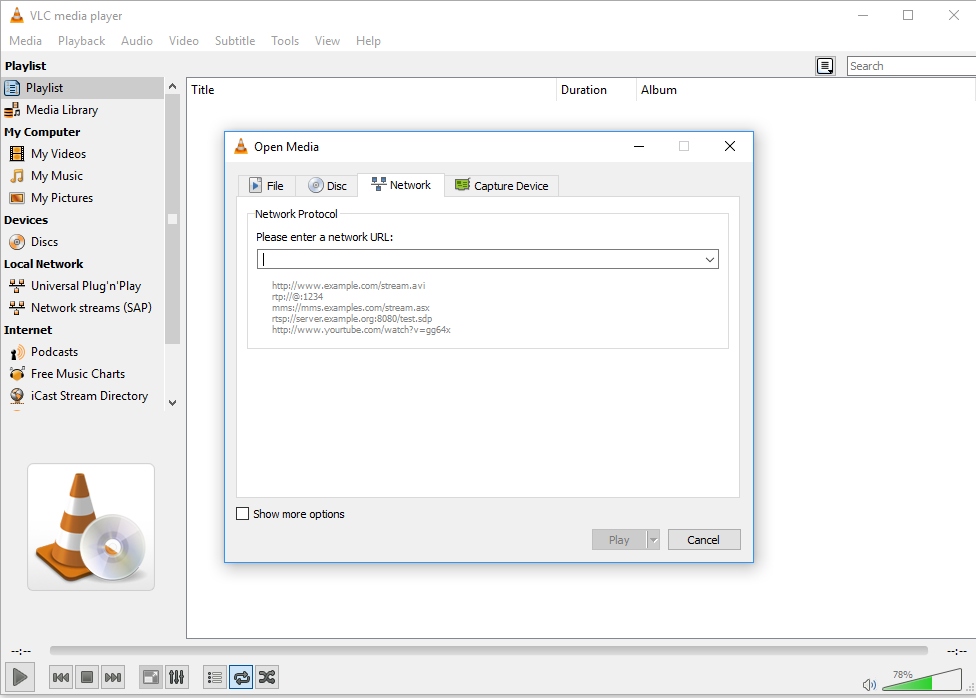 Back