How to create a Wallet and buy IPTV package
To buy IPTV package with Bitcoin you have to create a wallet.
In case you don't have a wallet, you can register via many crypto services. We recommend to use Coinbase or Coingate.
If your country is not supported with Coinbase and Coingate, check this website and choose your country to see all available services: https://www.buybitcoinworldwide.com/
Check the video tutorial bellow how to register Coinbase account.
Notice: if you already have a wallet, just skip the video tutorial and scroll down to "How to purchase IPTV package".

How to purchase IPTV package
Once you have a crypto wallet, it's very easy to do the payment.
On our website you can find the order page where you can see all available packages.
Choose one and click on Buy with Bitcoin button.
It will popup display like the screenshot bellow.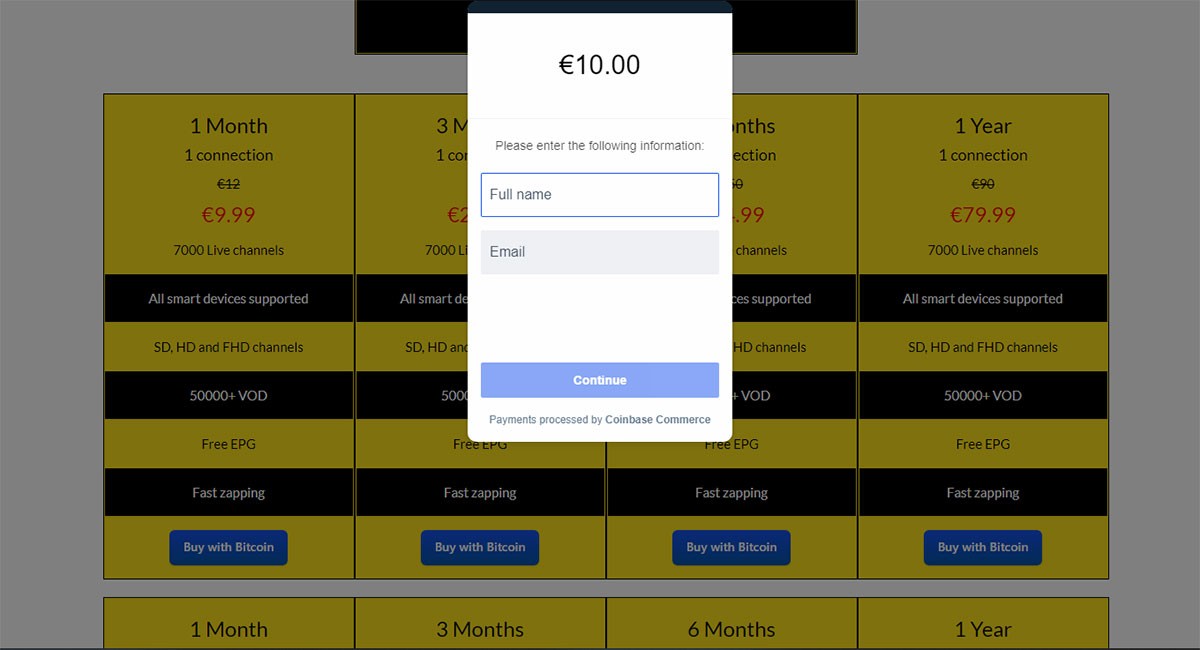 Fill your name and your email address where we will send you the chosen subscription and click continue.
After that click on Bitcoin.
On the next screen you'll see two fields displayed with Amount and Bitcoin address.
See the screenshot bellow.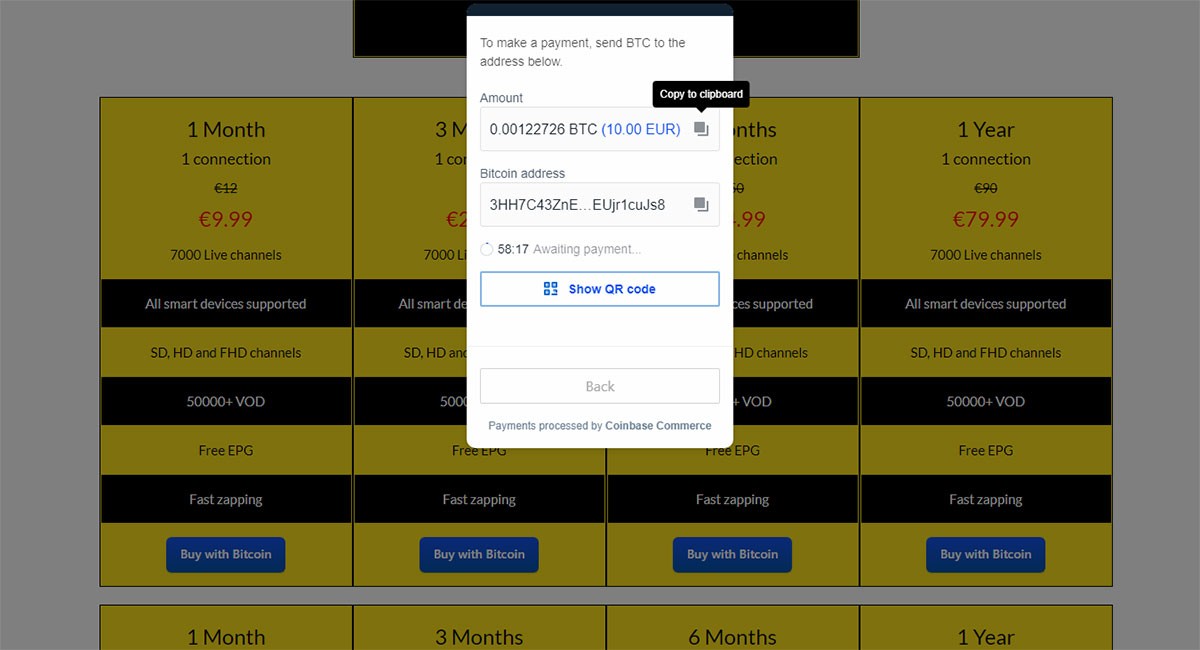 Copy the amount by clicking on the icon right next to the amount.
Now open your wallet and choose Send payment. Paste the ammount that you've copied from our website.
Go back to the website and copy the Bitcoin address. Go to your wallet and paste the Bitcoin address that you've copied from our website and confirm the payment.
If you have Coinbase account, you can follow the exact steps here.
That's all. After the confirmed payment, we will send you all the details on your email address.
Back